Links
Arrow Timber
Arrow Timber is a timber-framing company and has purchased large beams and timbers from Max Wood Lumber. The porch framing on this
log cabin
in View, WA were fabricated and assembled by Arrow Timber. Visit their web site!
Woodworkers' Guide - Directory
A directory of everything related to woodworking.
Solid Wood Office Furniture
Harden Furniture is a solid wood furniture manufacturer, dealing with Bedroom, Living Room, Office, Storage, and more.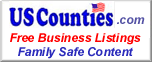 Resourcelinks Business Directory
Googleocity.com - Free Small Business Web Directory
Clark County Horse.com
The go-to place for all things horse in Clark County, Washington
Small business web directory
by catagory and pages
ManufactureDirections.com
A list of manufacturing firms.

Home About Us Contact Us Firewood FAQ Real Wood Siding Sawmill & Lumber Sales Firewood Testimonials Links
Copyright © 2014-2022 by Dave Gordon. All rights reserved.