Dave Gordon Racing
My race car is a 1960s front-motor dragster, powered by a Chevy V8 with a 4V carburetor.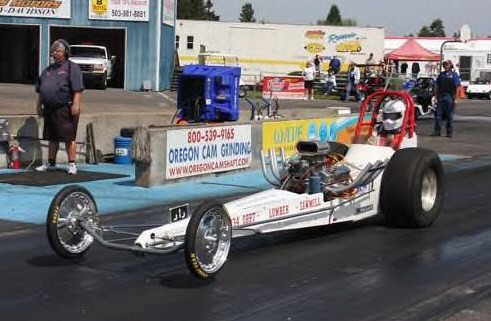 Make Our Race Team Your Race Team! Expose your company or family to the excitement of drag racing!
Make it a Family Event!
I purchased the chassis used in 1992, in Portland, Oregon, where it had been stored for 18 years. I upgraded it to pass current safety regulations, and have raced it from 1994 to the present. Over the years, I have made many improvements to the car, to arrive at the current specs:

Best E.T.: 9.07 seconds - ¼ mile
Best MPH: 148.8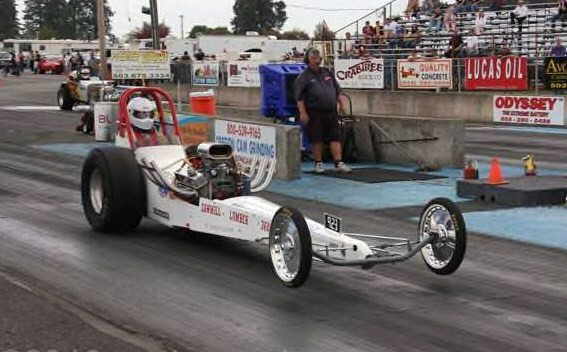 Woodburn Dragstrip 2012 Season Results:
Despite some equipment failures, I ended the season in 6th place, with 174 points.
My little brother finished the season in 4th place - not bad for his first year!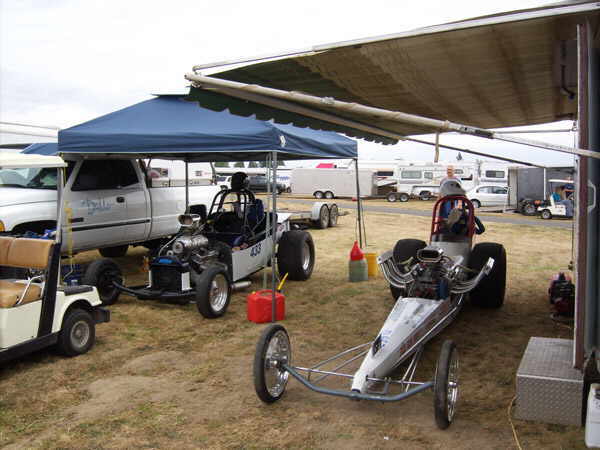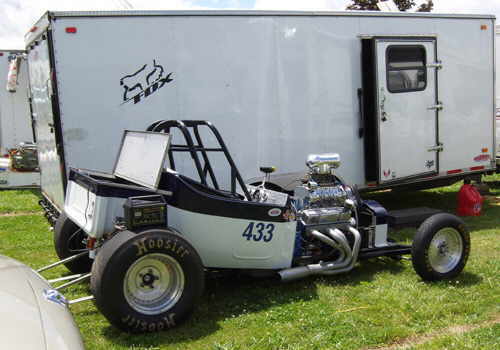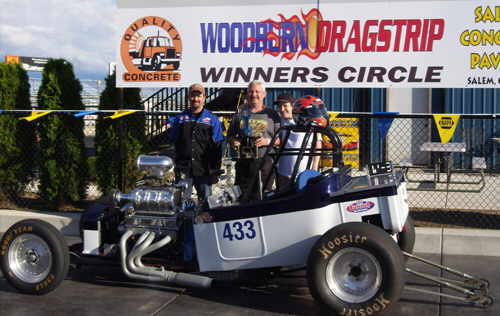 Want to Learn More about Drag Racing?
Consider sponsoring our race car. Excellent opportunity to get into drag racing from the ground up!
Businesses and individuals welcome. Call 360-834-0897 for details.
Home About Us Contact Us Firewood FAQ Real Wood Siding Sawmill & Lumber Sales Firewood Testimonials Links
Copyright © 2014-2022 by Dave Gordon. All rights reserved.